Harley Dyse - Wide Screen (mixtape)
320 Kbps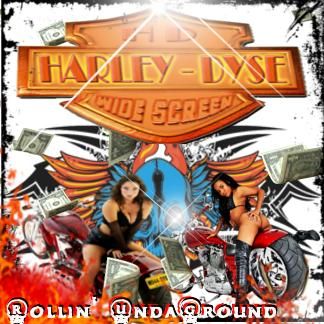 Description

@HarleyDyse is the new breed of musician - Displaying the ability to believably fuse Rock n roll with rap/hip hop.

Being raised in Western Pennsylvania(Pittsburgh), its hard not to be influenced by the major biker gangs, especially when that is all you know as a child.Harley Dyse is mixed in with the proud to be me generation, that so many times gets lost among those fearful to break out of the copycat syndrome.Creating and striving to become the best in his own lane, Harley now tops the music industries up and coming. Lyrically strong with party anthems plus story telling ability.

Get mixtape distribution at @Raphenom.

Social Media Links:
www.HarleyDyse.com
www.twitter.com/HarleyDyse
www.Facebook.com/HarleyDyse
Tracklist:
1.Aim for the Sky
2.Just Like Me
3.Big Money
4.Ghetto Soundcheck
5.Mercy
6.Beez N Da Trap
7.Deep Cover
8.Bleed
9.Ca$h Out - Cashin' Out
10.Raw Flow
Author:
Raphenom
|
Views:
86432 |
Comments
(1)
The news has been edited: admin - 7-11-2012, 19:12
Reason: Fill all information required about mixtape!!!
---
Random mixtapes
Unofficial street album by Soulja Boy called Handsome ...